Living the Dream!
Using "Best Practices", we connect buyers and sellers in Northern Michigan with a client-focused Real Estate Boutique experience.
Latest Properties
Browse newly listed Northern Michigan properties, or start a custom search.
Get Started with Wolff Properties Today
It's not about selling a house. It's about finding a home where you make memories. Whether it's your first, fifth, second, vacation or retirement home, we want you to know you have someone that will take care of you and be accountable to your needs from before the contract and beyond the closing.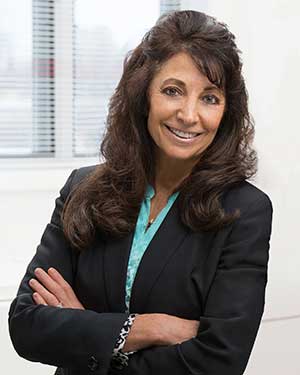 Meet Teri Miceli-Wolff
When I uprooted the 23-year Real Estate business I had built in Atlanta, to start all over here in Northern Michigan where I grew up, my goal was to bring the experience & tools I had and make the buying and selling experience to my clients here the best it could be. Family was important enough for me to move back home and your family is just as important. Teri's just a call away to get you started Today! 231-631-8840

Raving Fan Stories-REAL Testimonials
"Teri helped us find a house in the dead of winter in Northern Michigan, and it is impossible to say enough about what a wonderful agent she is. She spent a lot of time and gasoline showing us various properties. We are now in our new home & enjoying it, thanks to Teri. She is great and would recommend her to anyone needing real estate guidance."

Ray & Bonnie
"We are a military family and have moved way too often. Teri is the best agent we have ever encountered. She sold us one house, helped us sell my parents' house after we lost them and then helped us sell another house. We were one of two couples offering on the house we bought in GA and it is only through her negotiating skills that we got that house. I just wish she would move to OH, we could keep her busy with all our military friends. After 10 moves, we're rather experts on the subject."

Ken & Julie
"We are so grateful to have met you! This entire experience has been wonderful, and you have made it so easy. I don't know how we will ever express our gratitude. We are so full of happiness and can't wait to share our new home with our family. All the time you spent with us and all the extra stuff you did like answer our constant messages and texts. We will forever be grateful. You are amazing at what you do; you are a rare find."

Howard & Angela
"Teri has helped us buy our first home together and now is representing our 2 existing homes. So far, her support, attention and her advice has been spot on! We are thrilled to have her as our agent!"

Mark & Walt
Services of Wolff Properties
The Goal of Wolff Properties is to give you Value. It's giving the client the Best Service & Tools to achieve the Best Results when Buying or Selling. Whether a First, Fifth, Vacation, Investment/Flip, New Construction or Luxury Home, there is a specific plan of action designed just for you. Our clients know they will have someone with the Experience & Negotiating Skills, who will take care of their needs and be accountable to them, from before the contract to beyond the closing.
Why Choose Wolff Properties?

Experience
Over 25+ years in the industry

Savvy
Native of Northern Michigan

Ratings
Ranked in 'Top 25 Agents' & other achievement awards

Trust
We'll treat your family like our own